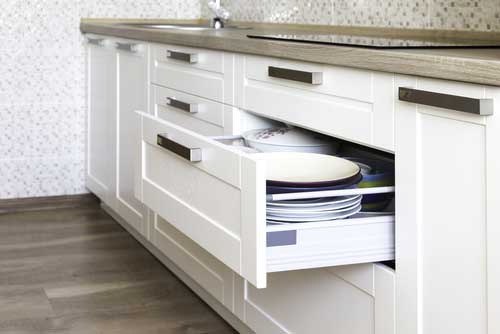 Cabinets play a vital role in every kitchen or bathroom. If you're renovating, updating or building, Monroe Door & Millwork will provide you with the perfect cabinets to complete your project.
Kitchens: We create high-quality kitchen cabinets in Monroe, WA for a broad range of applications. Tell us the specifics of your design and we'll craft cabinets that complement the theme perfectly. Our cabinets are sure to elevate your remodel and infuse your kitchen with aesthetic and functional value.
Bathrooms: Looking for low profile, highly functional bathroom cabinets in Monroe, WA? We supply custom bathroom cabinets that are ideal for this oft-used room of the home. Whether you need space for towels or a decorative accent, our cabinets are the perfect marriage of form and function.
General: We supply cabinetry for all areas of the home, specific to your project. From garage cabinetry, to media cabinets, to office cabinetry and beyond, let us craft installations that are perfectly-suited for your space.
Beautiful Custom Cabinets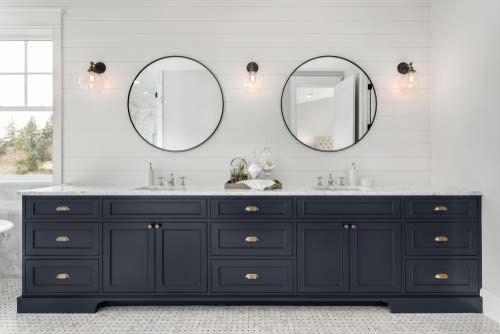 Our cabinets are available to contractors and the general public. We work hard to understand what you're looking for and supply you with cabinets made with the highest caliber materials and quality craftsmanship.
Contractors: We supply general contractors and home builders with the cabinetry they need to complete their customers' builds to the highest levels of quality. Just tell us the specifications of your project and we'll supply you with the ideal cabinets.
General public: Looking to improve your home with a DIY cabinet upgrade or cabinetry additions? We'll gladly create beautiful custom cabinets that meet your storage demands and aesthetic needs.
Get Custom Cabinets
Don't settle for off-the-shelf cabinets at your local hardware store! Reap the benefits of beautiful, custom cabinetry in your home, courtesy of Monroe Door & Millwork. Contact us today at 360-863-9882 to discuss your needs with us.