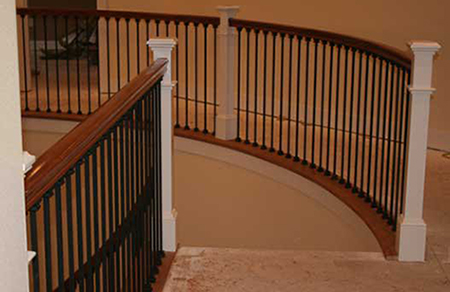 Monroe Door & Millwork proudly lives up to our name as a premier provider of interior and exterior doors, as well as superior millwork in Monroe, WA. We provide these essential finishing touches to your home, so you can enjoy it as it was meant to be lived-in: With every design detail perfectly installed.
Exterior Doors
Exterior doors in Monroe, WA are the literal face of your home and the first thing visitors see when they arrive. A bold, beautiful, well-crafted front door will give them the right first impression. As soon as they hear the sound of a solid knock and feel the weight of the door as it opens, they'll know you're serious about the craftsmanship that defines your home.
We supply contractors and homeowners with some of the very best exterior doors, straight from quality manufacturers like the following:
Interior Doors
Every room in your home has a doorway. The right interior doors in Monroe, WA will not only help you maintain your privacy—they'll add an essential design element to your home. Whether you leave your doors open or have them closed, nothing beats the appeal of a well-designed, well-crafted door. Each time you open or close one, you'll be able to feel the quality in your hands.
To help you boost the appeal of your home's interior, we bring our customers a diverse range of doors from the following brand names:
Millwork
When it comes to home design, details matter. The right millwork in Monroe, WA will define your interior and give your home unique personality. We offer a wide range of ready-made carpentry elements, including doors, transoms, moulding, trim, stair parts and much more. Bring us a sample of your current decorative elements or let us know what you're looking for and we'll provide you with millwork that does justice to your home's integrity and personality.
For more information about any of the doors or millwork options we offer contractors and homeowners, contact Monroe Door & Millwork today by calling 360-863-9882.
---