The Leader for Custom Millwork in Monroe, WA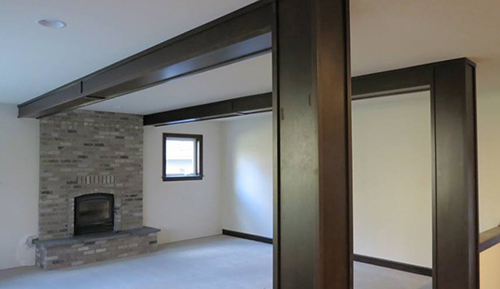 What sets Monroe Door & Millwork apart from other providers of millwork are our exceptional prefinishing capabilities. Rather than provide our customers with unfinished materials or a predetermined finish that's not applicable to their project, we go out of our way to match your finishing needs, exactly to spec.
Our highly trained professionals match the finish of almost any existing materials through staining and painting, to provide you with a level of custom millwork in Monroe, WA that's simply unmatched by other professionals. Whether you're looking for a premium finish or you need more of a distressed façade, trust that our talented individuals have the tenured capabilities to deliver.
Expert prefinishing
When you choose Monroe Door & Millwork for prefinishing, you're making a choice for unparalleled expertise for this refined and tailored service. While many companies offer prefinishing, few offer it to the level that we do.
From diligent prep work to make sure the product is ideal for receiving the finish, to the even and thorough application of the finish, to the final stages of sealing and inspecting, our process is sound from start to finish. Our dedication to delivering top-notch quality millwork in Monroe, WA means emphasizing perfection at every step of the prefinishing process.
Also, rest assured we use only the industry's best primers, paints, stains and glazes, to guarantee a prefinished product that exceeds even the highest expectations.
Contact us
When you need prefinishing services or millwork supply in Monroe, WA, make no mistake in trusting Monroe Door & Millwork. Not only are our products of the highest caliber, our prefinishing services illustrate our penchant for quality and our attention to thorough detail.
For more information about our capabilities as they pertain to your products or to inquire about prefinishing for a specific application, please contact us today at 360-863-9882. We're happy to provide you with an estimate on service.